Who we are
Acasta European Insurance Company Limited (AEICL) is a Gibraltarian insurance company, regulated by the Gibraltar Financial Services Commission. We offer a range of General and After The Event insurance products, as well as being a bespoke insurance provider. Since opening in 2006, we have continued to grow, now offering insurance products in 9 different classes. We work with a range of partners, including insurance brokers, insurance wholesalers, MGAs, solicitors, third party administrators and warranty providers. We are administered by Acasta Europe Limited.
At Acasta, our speciality lies within our scheme underwriting facilities. Our team have a wealth of experience in underwriting bespoke insurance schemes for our clients. We work with our partners to develop insurance schemes that are suitable for their clients' needs.  We adopt an innovative and flexible approach. Therefore, we can both adapt our current products and create new products, all tailored to our clients' needs.
Read our latest SFCR report here.
Read our Modern Slavery statement here.
About Acasta Europe Limited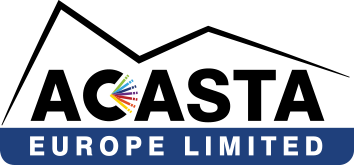 Acasta Europe Limited is the administrator for AEICL. Based in Cheadle, England, AEL are authorised and regulated by the Financial Conduct Authority and covered by the Financial Ombudsman Service. The team at AEL work closely with AEICL to underwrite a range of insurance products. These include ready made products, which can be accessed through their online portal facility. Or their bespoke products which are tailored to their clients' needs.
The team at AEL work closely with our clients to ensure they are left highly satisfied with products and services. They continue to build and develop both existing and new business relationships through their flexible and innovative approach to underwriting.
What can Acasta do for you?